Customer Reviews
Dress is a Win
This simple dress is of excellent quality, and I loved the extra effort put into the packaging. It was so pretty and made it feel like receiving a special present.
07/28/2022
Amanda L.

United Kingdom
Gorgeous dress, amazing customer service
Beautiful dresses fits and drapes perfectly. Excellent customer service when I queried sizes and lengths I had a try-on box and purchased the lot! Too lovely to send back. Love the pockets .
07/21/2022
Caitlin U.

United States
Timeless Style
The Emma is SUCH a cute dress, it just wasn't for me! The style, color, and cut are so classic and timeless, and you can tell how nice the quality is--I'm sure it would have lasted for years! The fabric was a little too clingy and not breathable enough for me and I ultimately decided to return, but really did love the style. Would definitely consider purchasing in another fabric!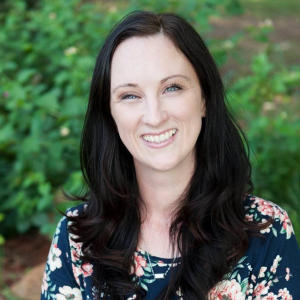 K
07/16/2022
Kristy

United States
Classic Fit-and-Flare Dress
I'm a huge fan of classic fashion, and this dress gives a huge nod to the iconic style of Duchess Kate Middleton! While the "Emma" has all the expected perks of a well-made fit-and-flare style (nipped waistline and A-line flare), she brings her own unique statements as well. The slightly longer sleeves, wide but modest scoop neckline, and beautifully draping material all make the "Emma" stand out. This particular color, admiral blue, is incredibly vibrant! The material is thick enough that no layering is required (the dress is unlined), although it's not so thick that you can't throw a cardigan or blazer over it to change up the look. This dress just doesn't wrinkle! It's an ideal dress for cooler temperatures. For reference, I'm 5'6", 128 pounds, and 36C. The size medium is a perfect fit for me and hits right at the knee. This was my first dress from VDDC and it sold me on the quality of this company. I'll be purchasing this dress in other colors, and hoping for more colors this fall!
05/25/2022
Paige B.

Canada
My new favourite dress
I love this dress! The colour truly is stunning. I have strawberry blond hair and wear mostly warm tones, and this burgundy works really well with my colouring. I think it is very versatile and would also work for those who prefer cooler tones.
08/03/2022
Virginia Dare Dress Co.
Hi Paige! Thanks so much for your kind review! We saw you gave it 4 stars and would love to know how we could improve the Emma in the future?