Customer Reviews
Pack it for super-travel piece or wear daily
Goodness. Gotta love this piece. I have it in navy, black and now the light gray stripe. It is the always complimented, soft, cosy, dress up or down perfect shirt to travel with. When I wore it at a conference with polished slacks and flats (it looked sharp), and then turned around to have it with khaki shorts and espadrilles in Puerto Vallarta (it looked and felt flirty, but still polished). Fun and great top!
07/13/2022
Genevieve C.

United States
Traveler's delight.
I am so excited to have this in the stripe! Now I have the black, navy and need to collect them in all colors. They add polish to jeans or every day wear. PLUS, I just LOVE them for travel because they don't wrinkle and they pair with everything! Great design. Comfy and just perfect for dressing up and down.
04/20/2022
Catherine B.

United States
Flattering and feminine
I love my new Sara Peplum Blouse! It's not only flattering and feminine, but the fabric is ultra-comfy, and the blouse looks brand new even after laundering. It's a win-win.
03/23/2022
Sara I.

United States
Favorite blouse
I have the original black Sara blouse and it's been a favorite since I got it. It's such a classic style and I love the silhouette. It's so easy to throw on with some jeans and look put together. Easy to dress up or down for any occasion! It's soft, comfortable, and absolutely flattering! This is such a versatile blouse and needs to be in every closet!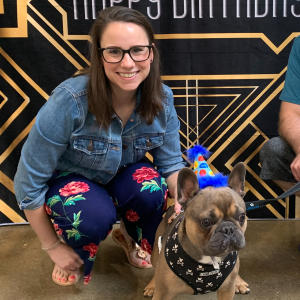 R
03/22/2022
Rachel

United States
Perfect top
I owned a Sara in black and recently ordered the navy as well because this top is so great! I love the longer length, especially the extra length in the back. I'm shorter (5'2") and wear size Small, and it covers most of my butt - I'd be comfortable wearing this top with ponte pants, although pairing it with skinny jeans and a statement pendant necklace is my go-to no-brainer outfit.